The Preserving Democracy Project will protect the framework of America's system of government, established by our nation's founding fathers in the Constitution and Bill of Rights
The News: Today, the Wisconsin Institute for Law & Liberty (WILL) formally launched its newest initiative, the Preserving Democracy Project (PDP). The project will enforce the structural limitations on government power, hold bureaucrats to the rule of law, and fight back against rogue government officials at the local, state and federal level—who act beyond the authority given to them.
WILL recently launched a new social media and digital campaign to highlight the project's work. Watch that here:
The Quotes: WILL President and General Counsel, Rick Esenberg, stated, "Freedom is fragile and simply does not exist on its own accord. America's founders envisioned a system of divided government, which was fundamental to defending liberty and the rule of law. WILL's new Preserving Democracy Project is the vanguard in the ongoing struggle to preserve that system of governance."
WILL Deputy Counsel, Lucas Vebber stated, "To preserve our democracy and ensure America's system of government lives on for the next generation, WILL is fighting to enforce structural limitations on government power, take bureaucratic overreach head on, and defend the rights and freedoms of all Americans citizens. No matter where that fight may go—from our nation's capital to state capitals, and from local school boards to your county office—we will protect our democracy."
Additional Background and Cases: WILL's Preserving Democracy Project has a long track record of successes in state and federal courts, both here in Wisconsin and nationwide.
Here are some of our wins at the local, state, and federal level:
WCRIS v. Heinrich – The Wisconsin Supreme Court issued a 4-3 decision on June 11, 2021, making clear that the Dane County health department lacked the authority to issue an order closing all schools.
Bartlett v. Evers – WILL prevailed in the Wisconsin Supreme Court, overturning certain vetoes of Governor Evers, and ending the abusive veto that allowed governors to rewrite laws passed as part of the budget.
Tankcraft v. OSHA – WILL challenged OSHA's vaccine mandate. The U.S. Supreme Court ruled in our favor, blocking the rule on January 13, 2022.
Here are some of our ongoing cases:
Florek v. City of Neenah – The lawsuit urges the court to enter a temporary restraining order and preliminary injunction prohibiting the City of Neenah from enforcing its unlawful sign ordinance. The lawsuit argues that the city cannot suppress or threaten its citizens' First Amendment rights, and asks the court to award attorney fees. WILL is challenging the City of Neenah regarding an unlawful sign ordinance suppressing the First Amendment rights of its citizens.
Britto v. ATF – WILL is challenging a new rule from the ATF which would require millions of Americans to register certain firearms on a federal registry, and pay a tax. Americans who do not wish to be placed on a federal gun registry must either destroy their stabilizing brace or turn in their weapon.
Braun v. Walsh – Lawsuit filed against the U.S. Secretary of Labor for a new rule permitting the use of environmental, social, and governance (commonly referred to as "ESG") factors in retirement investing. The suit was filed in the United States District Court for the Eastern District of Wisconsin.
The Preserving Democracy Project is not limited to just efforts in litigation. We have successfully overturned unlawful agency actions by working through legislative oversight committees, and regularly send demand letters to officials at all levels of government to ensure that they act within the law. The PDP will also include a robust public education component. Our liberties are secured and will endure only if Americans value and uphold the principles and institutions that preserve them. Our "Citizen's Guide to the Wisconsin Administrative State" was the start of this effort. Through this initiative, we will continue to use all tools available to hold government officials accountable to the law.
Lucas Vebber
Deputy Counsel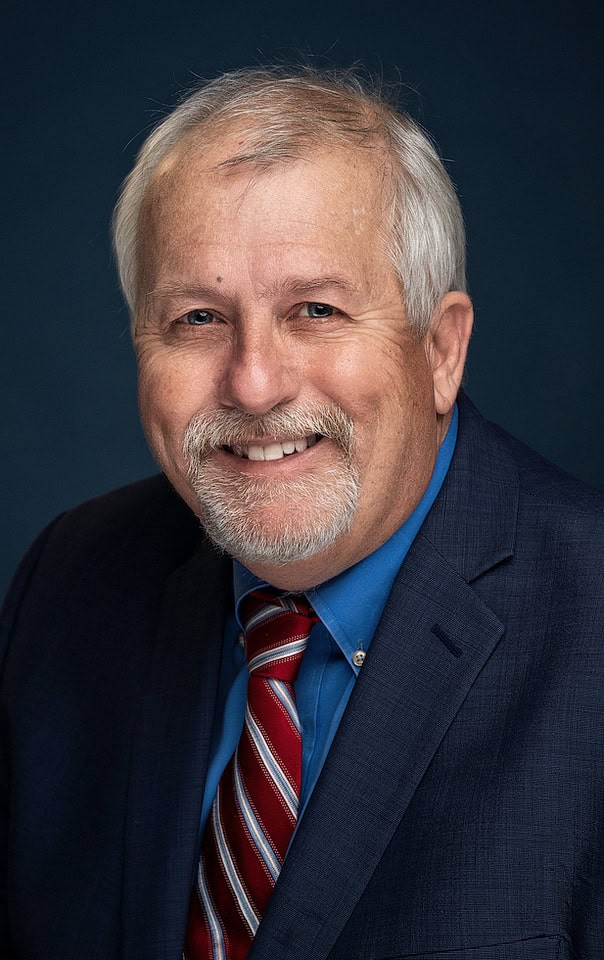 Rick Esenberg
President and General Counsel