Our Team
WILL's teams work together to advance our critical mission. Each one is more effective due to the support from the others. This freedom fighting team is passionate about the work they do.
President and General Counsel
Rick Esenberg is the founder and current President and General Counsel of the Wisconsin Institute for Law & Liberty, a rapidly expanding law and policy organization headquartered in Milwaukee. Under Rick's leadership, WILL has grown into one of the more active state-based think tanks and litigation centers in the country. Rick is a frequent litigator in state and federal courts and nationally recognized scholar and commentator on constitutional law, particularly the First Amendment's guarantees of freedom of speech and religion.
He is one of the leading experts on the Wisconsin Constitution and a frequent advocate before the Wisconsin Supreme Court. Rick's work seeks to advance the rule of law and individual liberty, formed by a robust civil society that forms individual and community character, preserving the wisdom of the past and an openness to the future.
The Litigation Team 
WILL was launched to litigate: we take the fight for freedom to the courts, and to retake ground that had long been ceded to activists who used the courts to erode the freedom and prosperity of all Americans. We defend small business owners, teachers, parents, and others from a wide variety of backgrounds against the government and well-financed interests from Washington D.C. and Madison. The success we have gained in this arena comes from putting together a remarkably talented team. Our record in litigation is among the best nationwide for public interest law firms because we've invested in bringing in the finest attorneys in the freedom movement – think the legal version of the Navy Seal Team Six.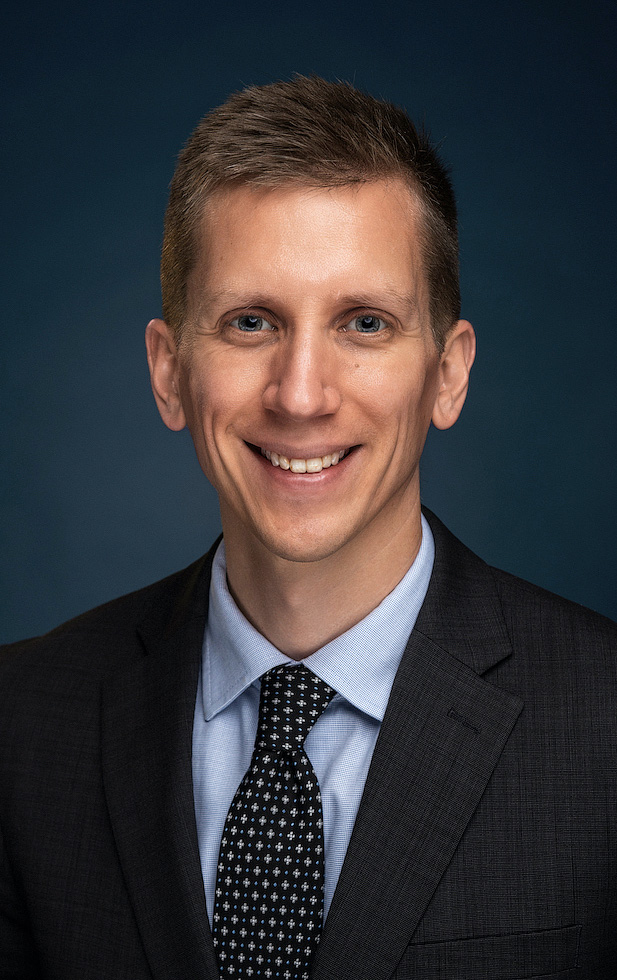 Brian McGrath
Senior Counsel
Brian McGrath was a litigation partner with Foley & Lardner LLP, for 30 years before joining WILL. Brian handled general commercial litigation while at Foley & Lardner and is a former chairperson of the firm's Milwaukee Litigation Department.
Brian has been Peer Review Rated as AV® Preeminent™, the highest performance rating in Martindale-Hubbell's peer review rating system. He is also listed in Chambers USA: America's Leading Business Lawyers (2005-12) and was selected for inclusion in the 2007 – 2011 Wisconsin Super Lawyers® lists. He has been selected by his peers for inclusion in the current edition of The Best Lawyers in America® in the area of commercial litigation, franchise law.
Mike Fischer
Senior Counsel
"Mike Fischer is a graduate of Georgetown University and Harvard Law School. He was a litigation partner with Foley & Lardner, first in that firm's Washington DC office and later in Milwaukee. For the past several years, Mike was a shareholder with Kravit Hovel & Krawczyk, a Milwaukee litigation firm.
Mike's litigation practice has involved a wide variety of cases, including those involving antitrust and free market issues, trade regulation, securities and administrative law. Mike has been an adjunct professor of law at Marquette University Law School and has served in a variety of leadership positions in the Wisconsin State Bar. He has appeared in the Wisconsin Supreme Court and in the Federal District Courts and Courts of Appeals nationwide."
Anthony Lococo
Deputy Counsel
Alococo@will-law.org
Anthony LoCoco is Deputy Counsel at WILL.
Before joining WILL, Anthony served as law clerk to the Honorable Annette Kingsland Ziegler of the Wisconsin Supreme Court for two terms, then worked as a business lawyer at Foley & Lardner LLP in Milwaukee.
Anthony is a graduate of Harvard Law School, the University of Dallas (B.A., summa cum laude, in economics) and Marquette University High School.
Lucas Vebber
Deputy Counsel
Lucas@will-law.org
Before joining WILL, Lucas worked in a variety of roles in Madison, including serving as General Counsel and Executive Director of the Litigation Center at Wisconsin Manufacturers & Commerce, the state's chamber of commerce and manufacturers' association. Prior to that Lucas worked for the state in both the legislative and executive branches.
At WILL, Lucas focuses on separation of powers and regulatory issues.
Lucas has a bachelor's degree from Marquette University in Milwaukee and a law degree from the University of Saint Thomas in Minneapolis, he lives in Wauwatosa with his wife and children.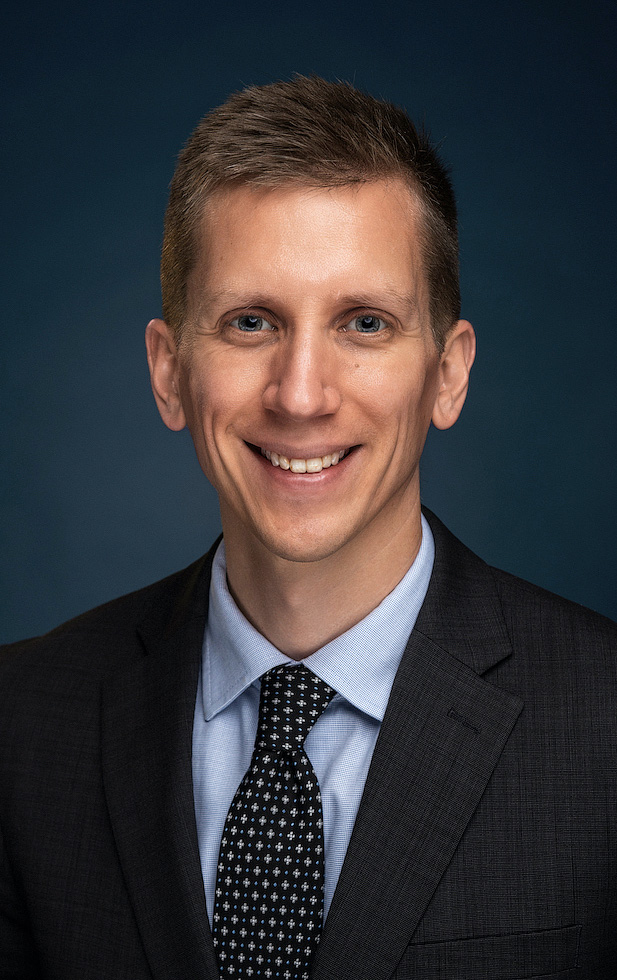 Luke Berg
Deputy Counsel
Luke@will-law.org
Luke joined WILL from the Wisconsin Department of Justice where he served for nearly four years as a Deputy Solicitor General and Assistant Attorney General.
Berg has argued nine cases before the Wisconsin Supreme Court and four before the Seventh Circuit, including one en banc argument. He graduated from the University of Wisconsin – Madison (B.S.) and New York University (J.D.) and served as a law clerk for Judge Diane Sykes of the United States Court of Appeals for the Seventh Circuit. Prior to joining the Wisconsin DOJ in 2015, Berg worked as an attorney for the Office of the Comptroller of Currency in Washington D.C.
Berg resides in Madison with his wife and three boys. 
Dan Lennington
Deputy Counsel
Dan@will-law.org
Dan Lennington serves as Deputy Counsel for WILL and focuses on the Equality Under the Law Project. Dan previously served as the Assistant Deputy Attorney General and Deputy Solicitor General at the Wisconsin Department of Justice, where he argued constitutional law cases before the Wisconsin Supreme Court, the Seventh Circuit, and state and federal trial courts around the state.
Before joining the Wisconsin Department of Justice, Dan was an award-winning federal prosecutor in Oklahoma. He is a graduate of Hillsdale College and Valparaiso University School of Law.
Dan lives in Sun Prairie, Wisconsin.
Katherine Spitz
Associate Counsel
Kate@will-law.org
Katherine D. Spitz, Associate Counsel, joins WILL from the Wisconsin Department of Justice, where she served as deputy unit director of the civil litigation unit. While at DOJ, Ms. Spitz represented state agencies and state employees in a wide variety of practice areas, including civil rights, property, employment, and public records disputes.
Prior to her time with the DOJ, Ms. Spitz was an associate with Foley & Lardner LLP in Milwaukee, where she represented clients in commercial and employment litigation. She received her B.A. and J.D. from the University of Notre Dame and is an avid college football fan.
Ms. Spitz lives in Delafield with her husband, son, and miniature poodle.
Cory Brewer
Associate Counsel
cbrewer@will-law.org
Cory Brewer is Associate Counsel at WILL. She focuses on legal and policy issues related to K-12 education in Wisconsin.
 
Before joining WILL, Cory worked in private practice as a civil litigation attorney. During that time, she represented insurance companies and their insureds in a wide variety of practice areas, including medical malpractice, licensing board inquiries, automobile liability and general negligence litigation.
 
Cory is a graduate of the University of Wisconsin Law School, and she received a Bachelor of Arts magna cum laude from Lawrence University, where she was a two-sport collegiate athlete. She lives in Oak Creek with her husband and daughters.
Cara Tolliver
Associate Counsel
Cara@will-law.org
Cara Tolliver will serve on WILL's Associate Counsel. She focuses on constitutional Separation of Powers issues as well as issues concerning First Amendment liberties.
In addition to her Law Degree, Cara holds a dual Bachelor of Science degree in Clinical Laboratory Science and Microbiology. Prior to joining WILL, Cara worked in private practice as a health law attorney. Before earning her Law Degree, Cara spent nearly a decade in the health care industry, serving as a laboratory manager and leader at various hospitals and health systems throughout the country.   
Annalise Ehlenbach
Paralegal
annalise@will-law.org
Annalise joined our litigation team as a Paralegal, bringing over 10 years of experience in several different areas of law. Annalise is a highly-detailed individual who produces top-notch work and prides herself in going the extra mile.
The Policy Team 
Our policy staff are knowledgeable in a variety of areas and their expertise has been recognized through invitations to testify at legislative hearings, provide commentary in the media, and present and speak to hundreds of people at events around Wisconsin. 
Our policy work has been cited and covered by the Wall Street Journal, Milwaukee Journal Sentinel, and other prominent news outlets. Without a doubt, there remains a need for policy research to help advance the conservative principles that will improve our schools, remove barriers for economic growth, and impact the quality of life of Wisconsin citizens.
Libby Sobic
Director of Education Policy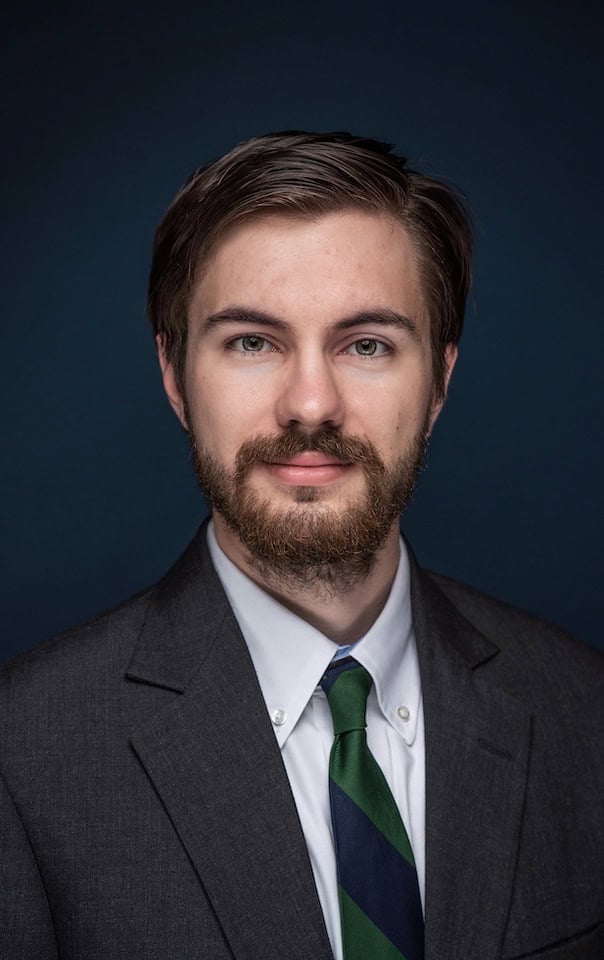 Cori Petersen
Writer and Research Analyst
Libby Sobic
Director of Education Policy
Libby@will-law.org
Libby Sobic is Director & Legal Counsel of Education Policy at WILL. She works closely with stakeholders and clients on legal and policy issues related to K-12 education in Wisconsin. She has been involved in litigation relating to transportation rights of private school children, promoting school choice for children with special needs and fighting on behalf of students to access in-person learning during the pandemic. Libby has authored several policy reports and works with legislators in Madison to advance bill proposals to empower families and promote educational freedom. Her op-eds and commentary have been published in the Milwaukee Journal Sentinel, Wisconsin State Journal, Forbes, The Hill and the Wall Street Journal.
Libby received her law degree and B.A. from Marquette University. Prior to joining WILL, Libby worked for Marquette University in a variety of capacities, including Marquette's offices of public affairs and university advancement. Libby is a native of Peshtigo and now resides in Franklin with her husband and daughters.
Kyle Koenen
Director of Policy
Kyle@will-law.org
Kyle Koenen is the Policy Director at WILL.
Prior to joining WILL, Kyle served as Chief of Staff to incoming Senate President Chris Kapenga. In his seven years in the legislature, Kyle has helped develop and guide dozens of policy proposals into law, with a focus on occupational licensing, property rights, welfare and government reform. He has held key policy roles in both the Senate and Assembly, including serving as the clerk of the Senate Committee on Judiciary and Public Safety.
Kyle also has a background in political campaigns, managing several successful state legislative campaigns and serving as a regional director for the Republican Party of Wisconsin. He holds a B.A. in Political Science from the University of Wisconsin – Parkside. Kyle is a native of Racine and currently resides in Waukesha with his wife Ashley and dog Allie.
Will Flanders, PHD
Research Director
Flanders@will-law.org
Will Flanders is the Research Director at the Wisconsin Institute for Law & Liberty. Together with the education policy team, Dr. Flanders conducts econometric research on the application of WILL's principles of freedom and liberty to the educational system in Wisconsin. Since joining WILL, he has authored or co-authored reports on the return on investment from charter schools, the effects of Act 10 on the teaching workforce, and the economic benefits of the Milwaukee Parental Choice Program.
Dr. Flanders' work has appeared in numerous publications including the Milwaukee Journal Sentinel, Wisconsin State Journal, Politico, National Review and the Wall Street Journal; as well as in academic publications such as the Journal of School Choice.
Dr. Flanders holds a Ph.D. in Political Science with a specialization in American Politics and Public Policy from Florida State University, as well as an M.S. in Political Science and an M.S. in Applied American Politics and Policy from the same school. He earned his B.A. from Valdosta State University in Georgia, his home state.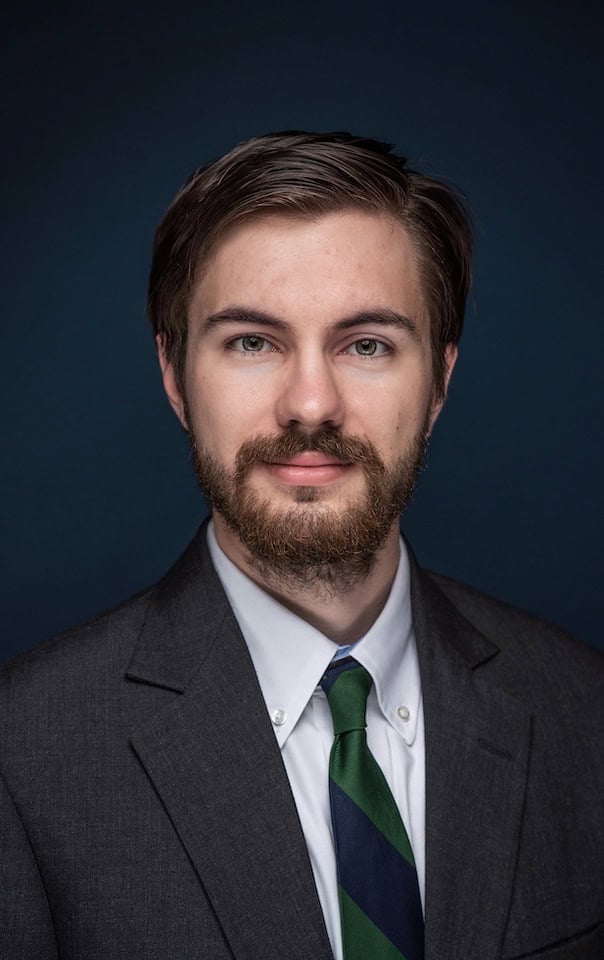 Noah Diekemper
Senior Research Analyst
noah@will-law.org
Noah Diekemper is WILL's Senior Research Analyst. He uses computer programs to mine data sets, run statistical tests, and fine-tune graphics before explaining them in the accessible language of policy reports. Noah came to WILL from an industry and R&D background where he helped refine data warehouses, write code, engineered visualization dashboards, and designed "learning" models to automate the intake of information.
Noah's writing has appeared in the Baltimore Sun, the Washington Examiner, Intercollegiate Review, the Federalist, and Life Site News.
He holds a B.S. in Mathematics from Hillsdale College and an M.S. in Data Science from Loyola University Maryland. In 2018 he was a Hogan Fellow, helping re-elect Larry Hogan as Maryland's Governor, and in 2020 he was a Writing Fellow with America's Future.
Miranda Spindt
Policy Associate
Miranda Spindt serves as a WILL Policy Associate. Prior to joining the team, she worked as a policy intern doing research and writing on election integrity and K-12 education.
 
During her time at Marquette University, Miranda worked to share conservative values across campus. She was a founding member and Executive Director of an independent campus newspaper, nationally recognized as the "Best New Publication" by the Intercollegiate Studies Institute. She was also the Chairperson of the Young Americans for Freedom (YAF) chapter which was nationally recognized under her leadership. Additionally, she worked as a Field Organizer in Milwaukee for the Republican Party of Wisconsin.
 
Miranda recently graduated from Marquette University as a Burke Scholar with an B.A. in both Political Science and Economics. She is pursuing a master's degree in Public Administration with a concentration in Policy Analysis and Analytics.
 
Miranda can be reached at Miranda@will-law.org
Cori Petersen
Writer and Research Analyst
Cori O'Connor Petersen joined WILL in 2018 as a writing and research associate. She helps write and edit the messaging of WILL policy content. Her op-eds and editorials on policy have appeared in the Wall Street Journal and the New York Post.
Cori came to WILL from the Wall Street Journal where she was an assistant op-ed editor for two and a half years. At WSJ she edited pieces for the paper, ran the paper's Facebook and Twitter accounts and spear-headed search engine optimization for the editorial page.
Cori received her BA in Politics, Philosophy & Economics from The King's College in New York City in 2015. Following graduation, she spent the summer as a Bartley Fellow at WSJ before being hired.
Shannon Whitworth
Bradley Freedom Fellow
Shannon Whitworth, Bradley Freedom Fellow, is the Executive Director of the Free Enterprise Academy at Milwaukee Lutheran High School. An attorney by trade, Shannon stepped out of the practice of law in 2018 after amassing twenty-two years of litigation experience.
Graduating from the University of Wisconsin Law School in 1996, he spent the last three years of his practice as an Ozaukee County Assistant District Attorney. Significantly, Shannon spent twelve years as a commercial litigator and business law attorney at a top-rated business law firm in Milwaukee. He also has years of experience in the areas of Child Support Enforcement, Insurance Law, and General Practice.
Shannon will be providing commentary and critical analysis to contemporary issues, including politics, race, school choice, economics and culture.
Communications, Development, and Administration
Supporting the litigation and policy efforts of WILL takes a team of specialized professionals who work behind the scenes.  
 
A critical component of the WILL mission is communication and public advocacy. Quite simply, we believe in our work, and we are dedicated to making every effort to amplify our research, highlight our litigation, and engage in the public square with clear, principled, and reasonable arguments. The communications and public advocacy component ensure that WILL's success is shared, not to pat ourselves on the back, but to advance our values. 
 
As a non-profit, the development team works diligently to communicate with our current donors and discover others who share our ideals to fund our collective efforts. This team also works with foundations who partner with us to advance our work. 
 
Administration is the backbone of the office – freeing up everyone else to focus on what they do best and making sure the day to day operations run smoothly and efficiently. 
Stacy Stueck
Director of Administration and Corporate Secretary
ERIC SEARING
Director of External Relations
Ameillia Wedward
Communications & Development Associate
Collin Roth
Director of Communication
Collin@will-law.org
Collin Roth serves as WILL's Director of Communication and Policy Analyst. He assists the WILL team in distilling our message, our research, and our principles for public consumption. In addition, he has authored WILL's reports on occupational licensing and disability insurance reform.
Before WILL, he served as a writer, researcher, and managing editor for two digital conservative publications in Wisconsin. He's been published in The Wall Street Journal, National Review, The Weekly Standard, The Federalist, and The Hill. Roth has also been a frequent guest and commentator on local radio, television, and print.
Collin is a native of Ada, Michigan and attended Hillsdale College. He currently resides in Cedarburg with his wife Alex, his dog Odie, and two cats.
Stacy Stueck
Director of Administration and Corporate Secretary
Stacy@will-law.org
Stacy is a 30 year veteran in the legal field. She is currently the Director of Administration and Corporate Secretary at WILL. She was instrumental in putting the office in a position to be able to serve the hard-working citizens of Wisconsin.
Prior to this, she was a paralegal in personal injury and medical negligence law for one of the top firms in Milwaukee in those fields, and was dedicated to helping injured people receive compensation for injuries received through the negligence of others. She was involved in many ground breaking appellate cases that helped compensate victims of negligence. Now she will be involved in helping the citizens of Wisconsin hold their representatives accountable, and making sure those representatives, at every level, adhere to the laws of the State of Wisconsin and this country.
Stacy is a native of Wisconsin and received her Associate Degree from Lakeshore Technical College.
Lesley Luehrs
Development Director
Lesley@will-law.org
Lesley Luehrs serves as the Development Director for WILL. She came to WILL originally as a volunteer on the Professor McAdams case and eventually came to work for WILL full time.
She completed her undergraduate work at Texas Woman's University and her master's degree at Concordia University Wisconsin, where she was part of the executive team that implemented the pharmacy school and served as their Director of Student Affairs. Prior to starting her family, she was a university recruiting manager for GE Healthcare. Early in her career, she was a litigation paralegal for a high-profile plaintiff's lawyer in Dallas, Texas.
Lesley is a native of Milwaukee and lives in New Berlin with her fiancé, Mike, their combined family of four boys and dog, Roxi. She enjoys live music, attending sporting events and relaxing with family and friends.
Eric Searing
Director of External Relations
Eric@will-law.org
Eric Searing is the Director of External Affairs at the Wisconsin Institute for Law & Liberty. Eric serves as a liaison to grassroots organizations, works on legislative outreach and assists in event planning to expand the influence of WILL across Wisconsin and the country.
Before graduating from college, Eric served in the United States Marine Corps Reserve from 1995 to 2001. He later obtained a B.A. from the University of Wisconsin – Milwaukee and an MBA from the Keller School of Management. Since 2005, he has served in various policy and communications positions in the Wisconsin state legislature. For two years, Searing was Director of Outreach and Legislative Affairs for the Wisconsin Policy Research Institute (WPRI) (now the Badger Institute).
Eric resides in Milwaukee with his wife and two sons.
Ameillia Wedward
Communications & Development Associate
Ameillia@will-law.org
Ameillia Wedward serves as WILL's Communications & Development Associate. Ameillia worked at WILL for a year as a Policy Intern before taking a full-time position. She assisted the policy team with research and writing on election integrity and K-12 education.
Prior to joining WILL, Ameillia gained legislative experience through Marquette University's Les Aspin Center for Government Program. She was recognized, republished, and retweeted by National Right to Life for an op-ed in a prior internship. She served on numerous student organizations' executive boards, co-founded a newspaper, received many awards, and maintained her Dean's List status.
Ameillia is a recent graduate of Marquette University and an Evans Scholar, with a B.A. in both Political Science and Economics. She currently resides in Brown Deer with her family.